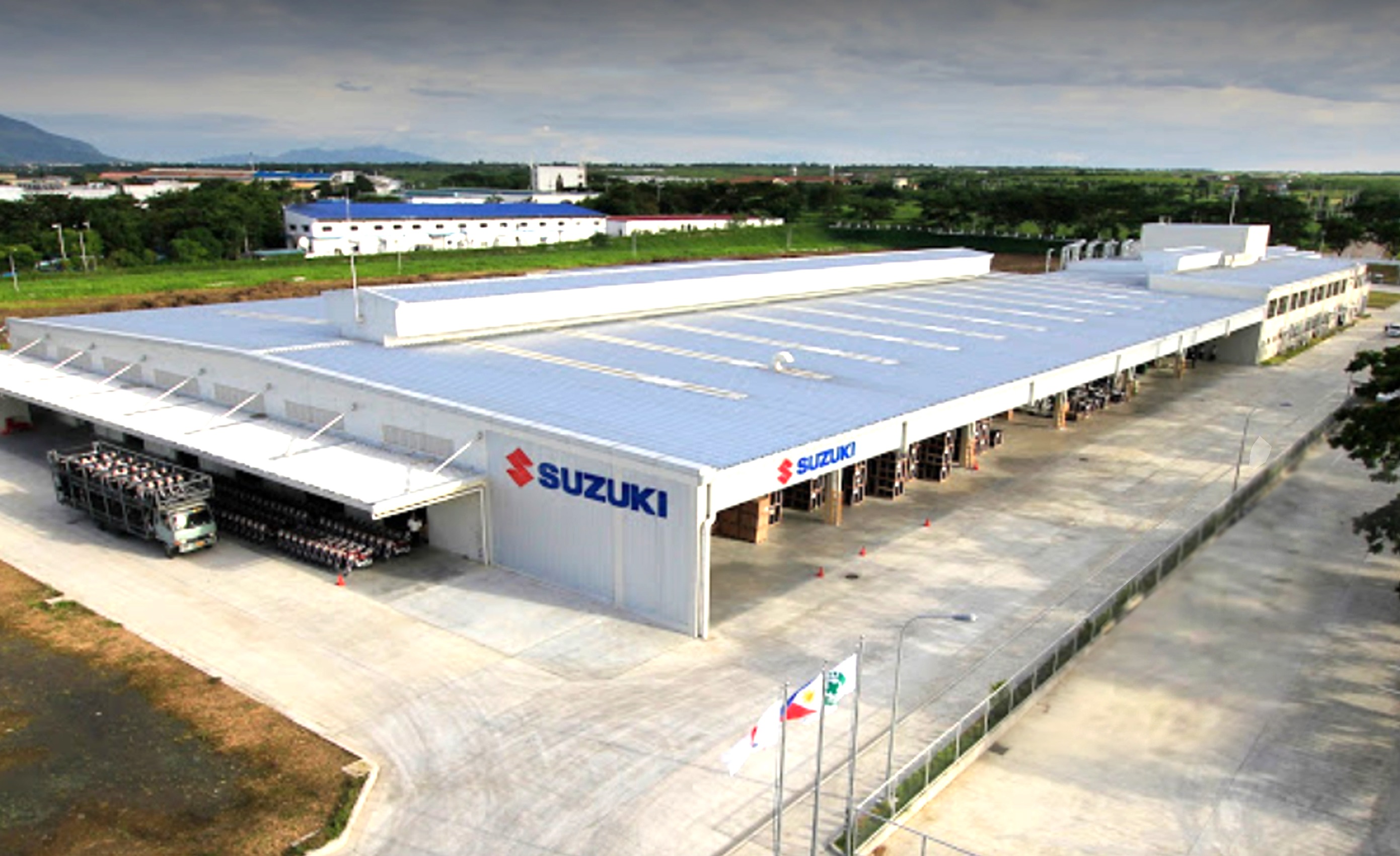 Suzuki Philippines' manufacturing plant in Carmelray Industrial Park, Canlubang, Calamba City, Laguna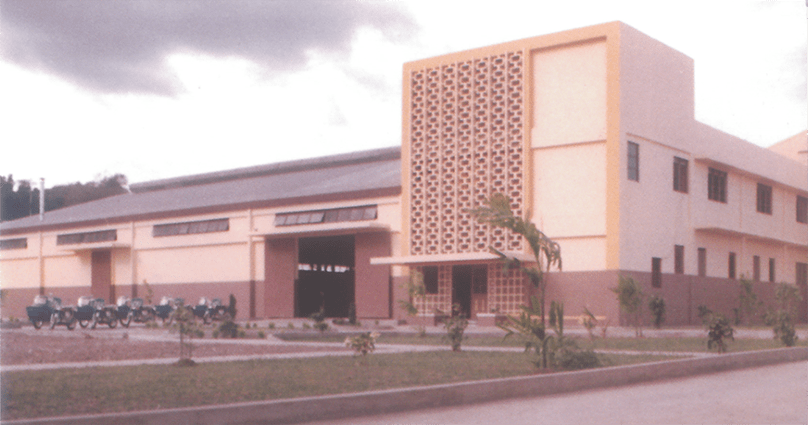 SPH Old Pasig Plant in 1970's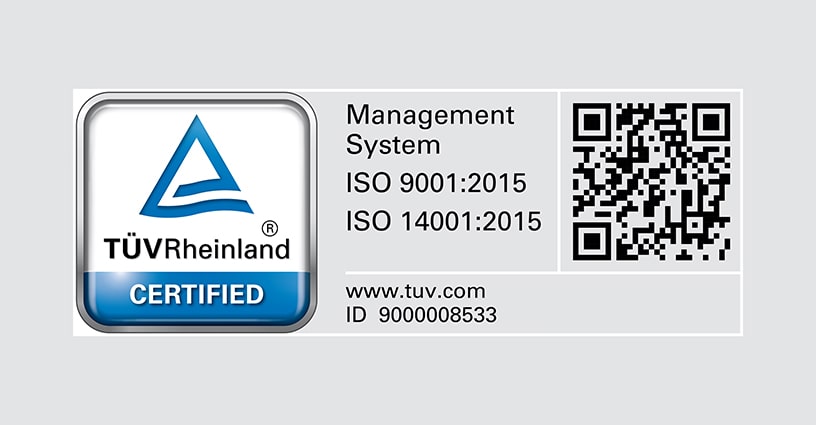 SPH ISO 9001:2015 & ISO 14001:2015 Certification by TUV Rheinland Philippines, Inc.
Corporate Social Responsibility
CSR
Suzuki Philippines, Incorporated is a wholly- owned subsidiary of Suzuki Motor Corporation of Japan. It is known as a manufacturer of superior quality motorcycle and the exclusive distributor of Suzuki Automobile, Suzuki Outboard Motor and Suzuki Genuine Parts (SGP) in the Philippines. The Company takes pride in its motorcycle line-up for leisure, sports or business, as well as quality compact vehicles that are tailored to adapt to the customers' dynamic needs. This is supported by a highly competent workforce that provides unprecedented service and care to every motorcycle, automobile and outboard motor proudly delivered in the market today.
Vision
Suzuki Philippines Incorporated aims to be the customer's brand of choice for having a name with a heritage of trust and reliability, and for being a continuous innovator and trendsetter in the Philippine motorcycle and compact vehicle industry.
Mission
We, the men and women of Suzuki Philippines Incorporated will provide this country value-packed motorcycles and compact vehicles of highest quality, affordability, safety and environment-friendliness; uphold operational efficiency and excellence; ensure the best returns to our stakeholders, partners and employees; and strongly commit to uplifting the Filipino community's way of life by providing them the best quality vehicles that offer not just ease in transportation, but lifestyle options as well.
The company originated from a Filipino family business that dates back in 1957 under the business name Rufino D. Antonio & Associates, Inc., an architectural and engineering firm. After several years, the Company ventured into appliance importations from Japan, and expanded further to include motorcycles that later became its major activity in the semi-knockdown business. In 1959, the Company started to organize its nationwide dealership for motorcycles and appliances.
The business expanded along the years, and with sales soaring more than expected, a factory to handle semi-knockdown production was established in 1972 along Canley Road (now Danny Floro) in Pasig City, Metro Manila, Philippines.
On 01 February 1985, the company became a wholly-owned Japanese company in the Philippines by Suzuki Motor Company Ltd. The Company was totally reorganized and the name was changed to Suzuki Philippines, Incorporated.
In October 1999, SPH also marked another milestone in its history when it took over the automobile operations of Suzuki in the country from Pilipinas Transport Industries, Inc. (PTII). This has greatly strengthened the image and capability of the company in the 4-wheel division.
In May 2012, Suzuki Philippines, Inc. relocated in Canlubang, Calamba City, Laguna over its 37,265 sqm. plant area to accommodate its localization and expansion program in the Philippines.
On 01 October 2016, Suzuki Philippines, Inc. officially assumed the distribution of Suzuki Outboard Motor in the country, making it the only integrated motorcycle, automobile and outboard motor company in the Philippines.
Suzuki Philippines Incorporated (SPH) promotes business sustainability through workforce collaboration in effecting continuous growth and improvement. This strategy has earned our organization the following citations and certifications, making the Suzuki Family extremely proud:
SPH RECEIVES RECOGNITION AT THE 5TH SPMJ DRIVEN TO SERVE AWARDS

The Society of Philippine Motoring Journalists (SPMJ) held its virtual recognition ceremony via Zoom on April 6, 2022 for the 5th Driven To Serve Award (DTS). Participating automotive companies, joined by Motorcycle manufacturers and distributors for the first time, vied for the outstanding Corporate Social Responsibility (CSR) program award.

CSR program entries were evaluated based on five categories: education and training, community development, road safety, environment, and COVID-19 response. Winning entries were categorized under platinum, gold, silver and bronze awards.

SPH entries from our very own Automobile Division were awarded with Silver DTS for the implementation of the following CSR programs:

Suzuki Safety Scouts Program

- a digital seminar initiated in September 2020, aimed to educate and build a community of children who will be advocates of road safety (under road safety category).

Libreng Sakay Program for Healthcare Workers

- provision of free transportation to COVID-19 frontliners during Enhanced Community Quarantine (ECQ) in mid-March 2020 (under covid response category).

SPH entries from Motorcycle Marketing Department were also recognized for the following CSR initiatives:

Project SHARE (Suzuki Helps, Aids and Rebuilds)

- earned a Silver Award for the relief operation for victims of Taal Volcano eruption in January 2020, in partnership with SPH HR Department (under community development category).

Suzuki Safety Riding Webinar

- bestowed with a Silver Award for educating motorcycle riders on safety riding and proper motorcycle handling (under road safety category).

Suzuki Lends Raider J Crossover to Medical Frontliners

- received a bronze award for lending 10 units of Raider J Crossover to the Angat Buhay's Free Dorm for Healthcare Workers project during the onset of pandemic (under covid response category).

ISO 9001:2015 & ISO 14001:2015 CERTIFICATION

SPH is proud to announce its certification in ISO 9001:2015 Quality Management System (QMS) and ISO 14001:2015 Environmental Management System (EMS) by TUV Rheinland Philippines, Inc. In spite of the challenges posed by COVID-19 pandemic, the company achieved its certification for operating based on an international standards that will serve best the needs of its customers. The certification was issued by TUV Rheinland Philippines with 3-year validity from October 08, 2020 until October 07, 2023 for ISO 14001:2015 and February 03, 2021 until February 02, 2024 for ISO 9001:2015.

BURGMAN STREET HAILED AS MOTORCYCLE OF THE YEAR 2021

Proving to be a crowd favorite on the merit of its features, looks and affordability, the Burgman Street won back-to-back awards as Motorcycle of the Year for both the Overall and Scooter categories by Motogarahe – a digital media and the first local online motorcycle marketplace in the Philippines. The awards were given on May 2021 during the Motogarehe's First Online Moto Festival. Dubbed as the Maxi Scooter You Can Afford, the Burgman Street made headlines and instantly became the talk of the town making it one of the most sought after scooters in the country today.

SUZUKI RECOGNITION AT THE 16TH ANNUAL C! AWARDS

Recognitions from renowned Award-Giving Bodies is a testimony of Suzuki's innovative, quality and reliable vehicles. Three of the company's distinguished and well-liked vehicles won accolades in the 16th Annual C! Awards. The All-New Suzuki S-presso was awarded for the Best Mini-Compact Category for 2020, while Raider R150 Fi and Gixxer Fi garnered the trophy for the Best Undebone (150cc) and Best Backbone (150cc) for 2020. These awards demonstrate Suzuki's commitment to provide highly efficient and well-designed vehicles that fits the Filipino lifestyle.

THE RAIDER R150 AND TEAM SUZUKI-VMAN RACING'S SUCCESS ON THE RACETRACK

After dominating the Super Series Nationwide Championship for two consecutive years and maintaining a very impressive performance, the Suzuki Raider R150 Fi remained as the undisputed Underbone King with Team Suzuki-VMan Racing. They braved the races both in the sealed and open engine categories using the Raider R150, which resulted to sweep finishes and fastest lap awards in majority of the legs of the 2019 Super Series Nationwide Championship and Inside Racing Grand Prix (IRGP). They also brought home numerous national and regional awards plus an international title that sustained Suzuki's supremacy on the racetrack using the Raider R150, Skydrive Sport and the GSX-R150.

BUREAU OF CUSTOMS (BOC) TOP CONTRIBUTOR AWARD

Suzuki Philippines Incorporated (SPH) received a recognition from Bureau of Customs (BOC) for being a TOP CONTRIBUTOR in the Port of Batangas for the period of January to July 2019. The Port of Batangas strongly commends the Company's outstanding support, dedication, and continuing commitment in ensuring the payment of lawful duties and taxes to the Republic of the Philippines.

This award demonstrates SPH integrity and commitment to uphold responsible corporate governance through compliance with regulatory mandates and requirements.

SUZUKI AUTO BACK-TO-BACK AWARDS & RECOGNITION IN 2018

In addition to its outstanding sales performance in 2018, SPH marked another year of successive awards and accolades. The Vitara, Jimny and Dzire bagged awards from well-known award-giving bodies.

The revitalized and innovative Vitara, introduced in late 2017, continues to hug the spotlight. After winning the CAGI (Car Awards Group, Inc.) Car of the Year Award under the Subcompact Crossover Category in 2017, Vitara made it to 2018 Car of the Year Awards by Top Gear Philippines. It ranked fifth on the editor's top 5 industry picks and bagged the Reader's Choice Value Pick Award, which was based on readers' and online followers' votes.

The Jimny was named Best Value for Money under the subcompact SUV Category during the 2018 STV Media's Choice Award. Aside from its iconic look, this off-roader SUV features a sturdy yet compact body.

The Suzuki Dzire which was launched in 2018 also stood out in its category, successfully bringing home the Best Mini Compact award from the 14th Annual C! Awards. Its compact dimensions and innovative technology make this sedan the smart choice for Filipino drivers.

GUINNESS WORLD RECORD FOR THE LARGEST ROAD SAFETY LESSON

Suzuki Philippines Incorporated (SPH) held a record-breaking history at the Guinness World Record for gathering 4,178 participants for the Largest Road Safety Lesson at the World Trade Center, Pasay City last February 26, 2017. The event was staged primarily to celebrate the continuous supremacy of the Raider R150 as the Undisputed Underbone King. With the overwhelming support of the riders, SPH got the Guinness title awarded by Guinness World Records Adjudicator, Mr. Swapnil Dangarikar with the presence of Land Transportation Office (LTO) Director for Law Enforcement Service, Mr. Francis Rey Almora, dealer partners, and motoring media.

SUZUKI BAGGED BACK-TO-BACK MOTY-P AWARDS

Suzuki Philippines Incorporated (SPH) bagged the first ever Motorcycle of the Year Philippines (MOTY-P) awards with the brand frontrunner bikes – GSX-R1000R and Raider R150 Fi. The event was hosted by Car Awards Group, Inc. (CAGI).

After more than a decade of recognizing the best car and truck models on the Philippine automotive stage, CAGI finally shares the spotlight to its two-wheel counterparts with the awarding of MOTY-P in 2017. Named as the very first of the said prestigious accolade at C3 Place in Greenhills, San Juan City last November 27, 2017 were the following:

Motorcycle of the Year Leisure Class - GSX-R1000R
Motorcycle of the Year Commuter Class - Raider R150 Fi
Motorcycle of the Year Best Scooter 100-115cc - Address
Motorcycle of the Year Maxi Scooter 180-200cc - Burgman 200 ABS
Motorcycle of the Year Sport Underbone 100-115cc - Raider J115 Fi
Motorcycle of the Year Sport Underbone 126cc-150cc - Raider R150 Fi
Motorcycle of the Year Standard Backbone 150-155cc - GSX-S150
Motorcycle of the Year Sport Backbone 126-150cc - GSX-R150
Motorcycle of the Year Business Model 100-115cc - GD110
Motorcycle of the Year Standard 600-650cc - SV650A
Motorcycle of the Year Standard 700-750cc - GSX-S750
Motorcycle of the Year Sport 1000cc - GSX-R1000R
MIAS Best Design Award - Raider R150 Carb
SEC Rider Safer Award - GSX-R1000R

AFTER SALES SERVICE AWARD

Suzuki Motor Corporation gathered its subsidiaries, distributors, and affiliates from ASIAN Countries for the highly coveted 2015 After Sales Awards held in Bangkok, Thailand. Suzuki Philippines Incorporated (SPH) bagged numerous awards reflecting their commitment of continuous excellent service. The awards they received includes the following:

Marvelous Sales Increase Award - Automobile Sales - Asia Region - Excellent Distributor
After Sales Award - Automobile Training - Asia Region - Rank 1st Place
After Sales Award - Automobile Training - Global Rank - 1st Place
After Sales Award - Automobile Product Quality - Asia Region - Rank 3rd Place
Marvelous Sales Increase Award - Motorcycle Sales - Asia Region - Excellent Distributor
After Sales Award – Motorcycle Training – Global Rank – 3rd Place
After Sales Award – Motorcycle Training – Asia Region – 2nd Place
After Sales Award - Motorcycle Product Quality - Asia Region - Rank 2nd Place